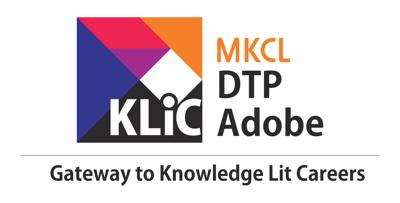 KLiC DTP (Adobe)
MKCL'S KLiC DTP Adobe course will lead the Learner to a promising career path in Printing Industry. She/he will be able to design advertisements, brochures, Newspaper layouts, book designs etc.
120 hours (2 months)
Center, Mobile, Online
This course opens door to various career opportunities such as Print Media Designer, DTP Artist etc.
---
KLiC courses are recognised by Yashwantrao Chavan Maharashtra Open University (YCMOU).
MKCL provides certificate to the KLiC learner after his/her successful course completion.
Yashwantrao Chavan Maharashtra Open University (YCMOU) provides mark sheet to successfully passed KLiC learners (Jurisdiction: Maharashtra).
---
Batch Commencement: One batch in each calendar month (January to December)
Date(s) of Application and Fee Payment by Learner: 1st - 30th day of each calendar month
Date(s) of Learner Confirmation by ALC: 1st - 30th day of each calendar month
Course Start Date and Date of Issuing Learner Login: Date of admission confirmation
---
The academic approach of the courses focuses on the "work-centric" education i.e. begin with work (and not from a book!), derive knowledge from work and apply that knowledge to make the work more wholesome, useful and delightful. The ultimate objective is to empower the Learner to engage in socially useful and productive work. It aims at leading the learner to his/her rewarding career as an employee or entrepreneur as well as development of the community to which s/he belongs. Learning methodology:
Step -1: Learners are given an overview of the course and its connection to life and work.
Step -2: Learners are exposed to the specific tool(s) used in the course through the various real-life applications of the tool(s).
Step -3: Learners are acquainted with the careers and the hierarchy of roles they can perform at workplaces after attaining increasing levels of mastery over the tool(s).
Step -4: Learners are acquainted with the architecture of the tool or tool map so as to appreciate various parts of the tool, their functions, utility and inter-relations.
Step -5: Learners are exposed to simple application development methodology by using the tool at the beginner's level.
Step -6: Learners perform the differential skills related to the use of the tool to improve the given ready-made industry-standard outputs.
Step -7: Learners are engaged in appreciation of real-life case studies developed by the experts.
Step -8: Learners are encouraged to proceed from appreciation to imitation of the experts.
Step -9: After the imitation experience, they are required to improve the expert's outputs so that they proceed from mere imitation to emulation.
Step-10: Emulation is taken a level further from working with differential skills towards the visualization and creation of a complete output according to the requirements provided. (Long Assignments)
Step-11: Understanding the requirements, communicating one's own thoughts and presenting are important skills required in facing an interview for securing a work order/job. For instilling these skills, learners are presented with various subject-specific technical as well as HR-oriented questions and encouraged to answer them.
Step-12: Finally, they develop the integral skills involving optimal methods and best practices to produce useful outputs right from scratch, publish them in their ePortfolio and thereby proceed from emulation to self-expression, from self-expression to self-confidence and from self-confidence to self-reliance and self-esteem!
---
Syllabus
Basics of Photoshop
The Working Place
Customizing
Image and Color Modifications
Tools
Using the Brush and Paint
Working with Selections
Scaling
Knowing the Layers
Color Adjustments
Filter Gallery
Playing with Palettes
Getting Started
Creating and Viewing a Document
Managing Pages and Books
Managing Text
Formatting Text
Placing and Working with Graphics
Working with Objects
Managing and Transforming Objects
Working with Points and Paths
Applying and Managing Colors
Working with Tables
Working with Styles
Finalizing Document
Exporting Document
Printing a Document
Setting Preferences
Data Merge and Assets Handling
Basics of Illustrator
Introduction
The Working Place
Customizing
Tools
Layer and layer options
Pen, Pencils and Paths
Using the Brush and Paint
Specialized Tools
Getting Creative with Types
Using the Symbols
Designing Graphics
Effects and Filters
Playing with Palettes
Exporting
Working with templates
Shortcut Keys for smart work
Building blocks of a publication – Elements of a print-ready output
Types of design required in different mediums
Data merging using Excel, Word etc., - images insertion, bulk images
Competencies and techniques for Smart and Impressive work
Adobe Photoshop
Skills: The Working Place, Customizing, Image and Color Modifications, Tools, Using the Brush and Paint, Working with Selections, Scaling, Knowing the Layers, Getting Creative with Types, Filter Gallery, Playing with Palettes
Outputs: Image color corrections, Photo Collage, Photo Manipulations, Image enhancement with filters
Wedding Card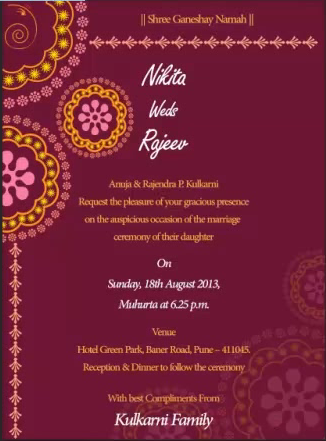 Poster Design
---
Adobe Illustrator
Skills: Working Place, Customizing, Tools, Layer and layer options, Pen, Pencils and Paths, Using the Brush and Paint, Specialized Tools, Getting Creative with Types, Using the Symbols, Designing Graphics, Effects and Filters, Playing with Palettes
Outputs: Gift Voucher, Package/Wrapper Design, Business Card, Illustration, Flyer, Coupon, Infographic
Business Card
Coupon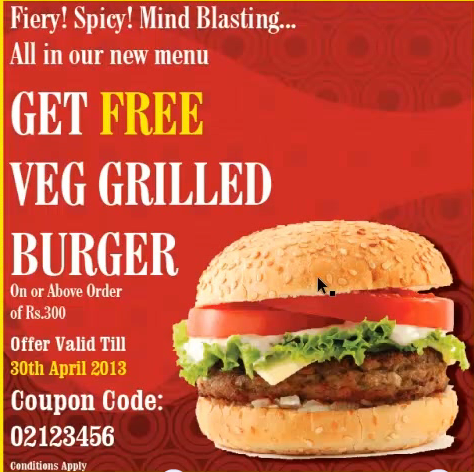 ---
Adobe InDesign
Skills: Creating and Viewing a Document, Managing Pages and Books, Managing Text, Formatting, Working with Objects, Working with Points and Paths, Case Study- Book Cover, Applying and Managing Colors, Working with Tables, Working with Styles, Printing and Outputting a Document, Setting Preferences
Outputs: Advertisement, Story books, Flyer, Poster, Certificate, Menu Card, Magazine Cover Page
Menu Card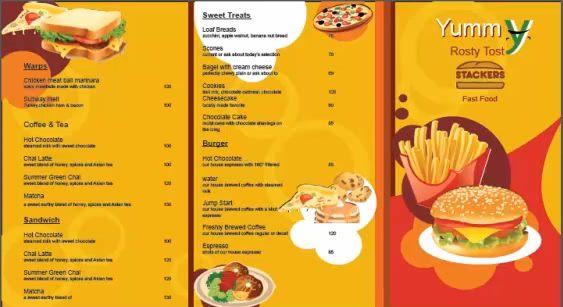 Magzine Cover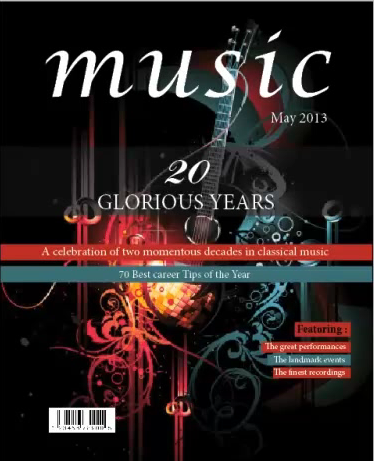 ---
Evaluation Pattern of KLiC Courses consists of 4 Sections as per below table:
| Section No. | Section Name | Total Marks | Minimum Passing Marks |
| --- | --- | --- | --- |
| 1 | Learning Progression | 25 | 10 |
| 2 | Internal Assessment | 25 | 10 |
| 3 | Final Online Examination | 50 | 20 |
| | Total | 100 | 40 |
| 4 | SUPWs (Socially Useful and Productive Work in form of Assignments) | 5 Assignments | 2 Assignments to be Completed & Uploaded |
YCMOU Mark Sheet
Printed Mark Sheet will be issued by YCMOU on successful completion of Section 1, Section 2 and Section 3 and will be delivered to the learner by MKCL.
YCMOU Mark Sheet will be available only for Maharashtra jurisdiction learners.
MKCL's KLiC Certificate
The certificate will be provided to the learner who will satisfy the below criteria:
Learners who have successfully completed above mentioned 3 Sections i.e. Section 1, Section 2 and Section 3
Additionally, learner should have completed Section 4 (i.e. Section 4 will comprise of SUPWs i.e. Socially Useful and Productive Work in form of Assignments)

Learner has to complete and upload minimum 2 out of 5 Assignments